No - Gas and Dual Fuel Range
Last updated
Possible Solutions
Has the range been recently installed or re-connected to the gas supply?
It is possible for air to be trapped in the gas line when the range has been recently installed or re-connected to the gas supply. Turn on any of the surface burners to release air from the gas lines.
Is the unit power cord connected to a grounded, operational outlet?
Correct operation of surface burner and oven ignitors is dependent on the unit having a good ground path for the spark to travel to.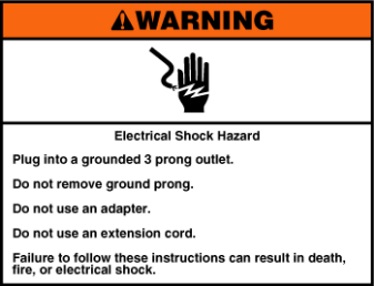 Verify the power cord is connected to a 120 Volt AC, grounded, operational outlet.
Do not connect power cord with two(2) prong adapter or extension cord.
If you are unsure the outlet is grounded, operational, and is easily accessible, connect a known operating small appliance with similar power cord to the outlet to verify the outlet is operational.
If power supply is not correct, or if you are unsure, contact a qualified electrician.
Is the main gas valve turned ON?
Verify the main gas valve is ON.
The shut off will, typically, be on the gas branch piping immediately after the piping comes thru the wall/floor.
CLICK HERE for more information on the Main Gas Valve.
Still need help? Contact us or schedule service.
Please contact us or click below to make an appointment from our preferred list of service providers for service on your appliances.
Interested in purchasing an Extended Service Plan?
Please click below to learn more on how you can save up to 25% on New Appliance Extended Service Plans within 30 days of your appliance purchase.