Checking the Gas Supply and the Shutoff Valve
Last updated
Is gas supply connected and shutoff valve open on your Whirlpool Dryer?
Make sure the dryer is connected to the gas supply.
The drum of a gas dryer will turn, but the dryer will not heat if the gas shutoff valve is closed. Open the gas shutoff valve in the supply line. The valve is open when the handle is parallel to the gas pipe.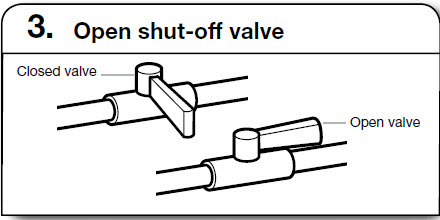 For more information about connecting your gas dryer, see your installation instructions.
If you would like to download or view product literature for your appliance, please visit our Manuals and Literature page.