Refrigerator Moves When Doors are Opened
Last updated
What to do if your Whirlpool refrigerator moves when doors are opened?
Your refrigerator should not move or slide out of position when the doors are opened. If yours does, it may need to be leveled or locked into place. See below for basic instructions for lowering the leveling legs, brake feet or adjustable rollers. Instructions will vary based on model number. We recommend referring to your Owner's Manual or Installation Instructions for specific information on your model.
Adjusting the Leveling Legs:
Remove the base grille.
Turn the leveler or brake feet to lower or raise that side of the refrigerator. It may take several turns for the leg to reach the floor and to lift the roller off the floor.

To raise, turn the leveler to the right.
To lower, turn the leveler to the left.
NOTE: Having someone push against the top of the refrigerator takes some weight off the levelers and rollers which makes it easier to adjust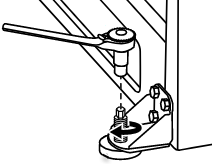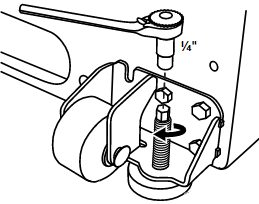 If you would like to download or view product literature for your appliance, please visit our Manuals and Literature page.