Drying Function
Last updated
Possible Solutions
Drying Functions
The All-in-One Washer and Dryer can be set to both Wash and Dry, or can be set to Dry only, or not dry at all, depending on your preferences. When power is first connected, and the Washer/Dryer is powered on, the Auto Drying function defaults to "OFF". and must be selected to run the dry cycle. To change this, tap the "Auto Drying" button.
You can then select if you want to use Auto Drying, Timed Drying, or if you want to use the Drying only mode.
Auto Drying
When selecting Auto Drying, you can choose the level of dryness for the load you are drying. Select from the following:
Extra Dry
Dry
Damp Dry
Off
NOTE: If Drying mode is off, the All in One Washer/Dryer will not use the Dry function.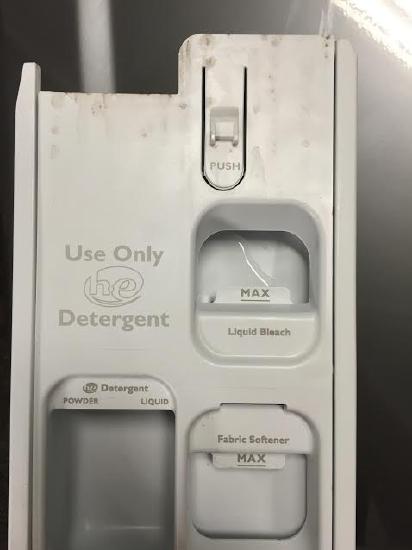 Timed Drying
When using Timed Drying mode, you can choose the amount of time you wish the drying cycle to run. This cycle does not sense the dryness level, and is simply based on a timer that you select how long to run. You can choose between :30 HR, 1:00 HR, 1:30 HR, 2:00 HR, 3:00 HR, and 4:00 HR. Expect longer drying times than with traditional vented dryers.
Drying Only
To use the Drying Only cycle, follow the drying instructions above by selecting either Auto Drying or Timed Drying. After making those selections, the "Drying Only" option will become available; tap the button for "Drying Only". This will change the Washer/Dryer to a drying only function. For best drying results, do not open the door during the drying cycle. If you do need to open the door, you must pause the cycle first, then the door will unlock. Expect longer drying times than with traditional vented dryers.
Once the Dry cycle is set, you can select "What to Dry".
You may have to scroll up or down to see all the drying options.
IMPORTANT:
Do not use dryer sheets.
Do not dry comforters or large blankets.
Still need help? Call or schedule service.
You may need assistance from a qualified technician. Call 1-866-698-2538 or click below to schedule an appointment.