Microwave Lights are not Illuminating - Countertop Microwave
Last updated
Possible Solutions
Does the light bulb need to be changed?
If the microwave will turn on and is heating the light bulb might need to be changed. Refer to your Owner's Manual for specific information for your model.
Is there power to the microwave?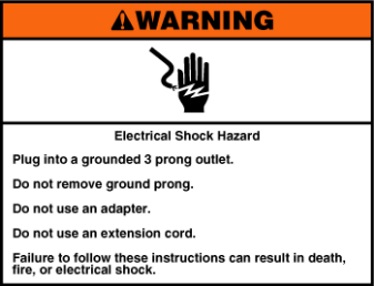 If the microwave will not turn on check to make sure there is power going to the microwave. Check the following
Verify the power cord is connected to an operational outlet. If you are not sure whether the outlet is operational, and the outlet is easily accessible, connect a known operating small appliance with similar power cord to the outlet to verify the outlet is operational.
Verify the circuit breaker hasn't tripped or blown a fuse.
Still need help? Contact us or schedule service.
Please contact us or click below to make an appointment from our preferred list of service providers for service on your appliances.
Interested in purchasing an Extended Service Plan?
Please click below to learn more on how you can save up to 25% on New Appliance Extended Service Plans within 30 days of your appliance purchase.