Winter Storage Care - All-In-One Washer Dryer
Last updated
Possible Solutions
Winter storage care
IMPORTANT:
To avoid damage, install and store washer/dryer where it will not freeze. Because some water may stay in the hoses, freezing can cause damage. If storing or moving during freezing weather, winterize your washer/dryer.
NOTE: If you will not be using your Load & Go™ Bulk Dispenser for an extended period of time, completely clean out the unit and dispose of all detergent and fabric softener. See "Cleaning the Load & Go™ Bulk Dispenser" under "Cleaning and Maintenance" symptom above.
To winterize your All-in-One Washer and Dryer:
Shut off the water faucet; disconnect and drain water inlet hose.
HELPFUL TIP: Attach a reminder note to the washer/dryer to turn the water back on before washer's next use.
Put 1 qt. (1 L) of R.V.-type antifreeze in basket and run washer/dryer on RINSE & SPIN cycle for about 30 seconds to mix antifreeze and remaining water.

Unplug washer/dryer or disconnect power.
Reinstalling and using again: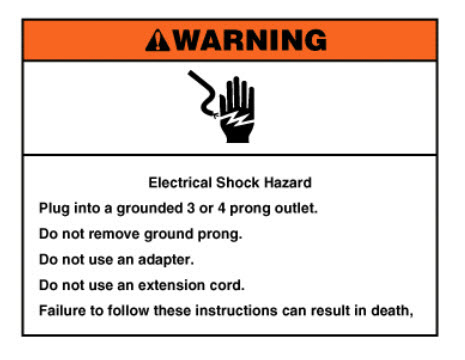 To reinstall washer/dryer after non-use, vacation, winter storage or moving:
Refer to Installation Instructions to locate, level, and connect washer/dryer.

Before using again, run washer/dryer through the following recommended procedure:
Flush water pipes and hose. Reconnect water inlet hose. Turn on the water faucet.

Plug in washer/dryer or reconnect power.

Run washer/dryer through Heavy Duty wash cycle to clean and remove antifreeze, if used.

Use only HE High Efficiency detergent.

Use half the manufacturer's recommended amount for a medium-size load
If you would like to download or view product literature for your appliance, please visit our Manuals and Literature page.
Still need help? Contact us or schedule service.
Please contact us or click below to make an appointment from our preferred list of service providers for service on your appliances.
Interested in purchasing an Extended Service Plan?
Please click below to learn more on how you can save up to 25% on New Appliance Extended Service Plans within 30 days of your appliance purchase.